Today we're jumping into a VuVa magnetic dilators review! I will be looking at the VuVaTech signature five-piece magnetic dilator set in detail, including tons of photos and GIFs showing all the incredible features of this truly unique dilator set. So let's get into it!
TL;DR:
Although the VuVa magnetic dilators are made of hard plastic and are a bit pricier than other dilator sets, they're the only ones on the market that contain neodymium magnets, which have been shown in scientific studies to decrease blood viscosity and support tissue regeneration. This makes these dilators ideal for vulvodynia, vestibulodynia, and (of course) vaginismus. The VuVa magnetic dilators are extremely high quality, very lightweight, and made in the USA.
Read on to get my special coupon code for 20% off dilators at VuVaTech!
My seven-point product review:
Ready? All right, let's go!
Packaging & contents
The VuVa Magnetic Dilator Kit comes in some of the nicest packaging I've ever seen.
The box has a magnetic flap with a holographic sticker for safety — so you know your product is 100% authentic and your box hasn't been tampered with before arriving to you.
Removing the dilators from the packaging is as easy as lifting them out of the box. Packaging waste is minimal.
The magnetic box is fairly sturdy — almost like a giant cigar box. You can use it to store your dilators or even other things, like your eight tarot decks and a giant stick of selenite. 😉
The set includes:
Five dilators in graduated sizes, with the smallest about the size of your index finger and the largest about the size of an average erect penis.
Lube: Slippery Stuff water-based gel! (My #1 favorite lube and the one I recommend most to my clients!)

1 oz travel-sized bottle
4 oz. tube

Zippered mesh carrying bag. (I checked, and this bag really does fit all the dilators AND both bottles of lube inside.)
Two print-outs: one about how to use dilators, and one on contraindications (that is, conditions that would make using these dilators inadvisable — more on this in my contraindications section).
Specs & quality
Material
These dilators are made of medical-grade polycarbonate — aka hard plastic.
While that might not be everyone's preferred material, hard plastic is actually an optimal choice for these particular dilators.
Why? The hard plastic provides a thin yet solid structure that retains its shape. This allows the dilators to remain lightweight while ensuring the magnets keep precise spacing between them to ensure an optimum magnetic field.
Silicone wouldn't work for this purpose because, at that same level of thinness, the dilator would instantly collapse! And, because silicone dilators are so flexible, there would be no way to guarantee the precise spacing of the magnets inside.
Sizes
The smallest dilator is about the size of a small finger, and the largest is about the size of an average erect penis.
| | | | | | |
| --- | --- | --- | --- | --- | --- |
| | Size 1 (smallest) | Size 2 | Size 3 | Size 4 | Size 5 (largest) |
| Diameter | 0.5″ / 1.3 cm | 0.75″ / 1.9 cm | 1″ / 2.5 cm | 1.25″ / 3.2 cm | 1.5″ / 3.8 cm |
| Length | 3.5″ / 9 cm | 3.5″ / 9 cm | 4.5″ / 11.4 cm | 5.5″ / 14 cm | 6.25″ / 16 cm |
| Circumference | 1.57″ / 4 cm | 2.36″ / 6 cm | 3.14″ / 8 cm | 3.94″ / 10 cm | 4.71″ / 12 cm |
Interestingly, VuVa's website lists Size 1 as shorter than Size 2. But as you can see in the set I received, those two dilators are the same length — 3.5″ / 9 cm. So the measurements in my table above reflect that.
Here are some more comparison pics for ya:
Quality
Totally smooth surface. No sharp surfaces, edges, or corners.
Even & well-balanced in the hand. (If you're a home chef, you know how important balanced utensils are. The same goes for dilators! We don't want one end to be drastically heavier than the other.)
When held up to a light, you can clearly see that the plastic is an even thickness throughout each dilator. This is a sign of good quality.
VuVa dilators are made in the USA!
These dilators are actually made in my hometown of Sarasota, Florida! (When I told Tara, the owner and founder of VuVaTech, that I grew up in Sarasota, she shared that her husband is a baseball coach at my old high school! How wild is that?! #smallworld)
Many dilator companies take their production overseas to lower costs. As a result, they have no idea what is actually in the material or whether it's medical-grade.
If you're considering a set of plastic dilators, I strongly encourage you to reach out to the company directly and ask where their dilators are actually made. If it's a country where the labor is notorious for being inexpensive (and often, sadly, exploited), there's a high risk that those dilators may not be made of medical-grade materials. Run the other way! It's not worth it to risk your health.
By contrast, Tara at VuVaTech can literally walk down the street from her office to the production floor and oversee every single aspect of the manufacturing process for quality assurance. VuVaTech is America's safest dilator company for a reason!
Care instructions (plus info about lube!)
The best type of lubricant to use when dilating is a water-based gel — like the included bottle of Slippery Stuff.
It's also safe to use silicone-based lube with these dilators. Although I personally think that's overkill, if that's the lube you prefer and have lying around, go for it! It won't harm the VuVa dilators and will wash off them with soap and water.
HOWEVER:
Because these dilators are made of hard plastic, DO NOT use oil-based lubricants with them. This includes coconut oil, vitamin E oil, any food-grade oils (olive oil, avocado oil, etc.), massage oil, and more.
Using any oil-based lube will discolor and degrade the surface of these VuVa magnetic dilators. And we wouldn't want that!
Let's move on to cleaning.
Hopefully this goes without saying, but you should always clean your dilators between uses!
The VuVa magnetic dilators are a cinch to clean: just wash with mild soap and warm water, and either pat dry with a towel or let air-dry. There are no engraved or embossed surfaces that might harbor bacteria except for (1) a tiny, pin-sized divot at the pointed end of dilators #4 and #5 (likely from the manufacturing process), and (2) a slightly raised company logo (less than 1mm depth) on the underside of each dilator base.
Special features of the VuVa magnetic dilators
Magnets
Bet you saw that one coming from a mile away (lulz).
We've GOT to talk about the magnets. The coolest and most noteworthy aspect of these dilators is that they contain neodymium (aka "rare earth") magnets. This is the ONLY dilator set on the market with this feature. Neodymium magnets are unique because, even at small sizes, they emit a strong magnetic force.
And when you add these magnets to health applications, that's when things get interesting!
When placed on or very close to a specific area of the body, neodymium magnets have been shown in studies to help with (1) reducing blood viscosity as well as (2) encouraging healthy tissue regrowth.
This can cause an increase of fresh, nutrient-rich blood flow to the area — aka "microcirculation." It's for this reason you'll often feel a warming sensation in the vagina and vulva when you use magnetic dilators.
But what the heck is blood viscosity?
Imagine two swimming pools side by side. One is filled with jello, and the other with water. Which pool is easier to swim through?
Your blood isn't jello, of course. But this is a useful analogy to imagine how much harder it can be for oxygen and other nutrients to flow through blood that is thicker and more viscous. When those nutrients can move through the blood faster — which neodymium magnets can help with — they can reach the tissues and start the repair process sooner.
Each VuVa magnetic dilator has neodymium magnets securely embedded inside. There is no chance of them coming detached or shaking loose. In total, the set contains 63 neodymium magnets spread out over the five dilators. As you might expect, the larger the dilator, the more magnets it contains:
| | | | | |
| --- | --- | --- | --- | --- |
| Size 1 | Size 2 | Size 3 | Size 4 | Size 5 |
| 5 magnets | 8 magnets | 15 magnets | 15 magnets | 20 magnets |
Super lightweight design
Beyond the magnets, one of the best features of these dilators is how lightweight they are!
Silicone dilators are typically pretty heavy. By contrast, these lightweight VuVa magnetic dilators may be MUCH more comfortable for people with arthritis, fibromyalgia, mobility restrictions, chronic pain, and more — or anyone who just doesn't like the weight of a heavy silicone dilator.
They actually fit in their carrying bag
How annoying is it when dilators don't fit (or barely fit) in the cinch pouch or carrying bag provided by the manufacturer? I hate when that happens. Not so with the VuVa dilators: they fit in their mesh bag perfectly, with room left over for a 4 oz. bottle of lube, if you wanted to add that.
Alternate color option for VuVa magnetic dilators: Gray
Let's face it: not everyone likes the color pink, for all kinds of different and extremely valid reasons. Fortunately, VuVaTech makes an identical magnetic dilator set in gray (!!) for the same price. This is a huge relief for folks who prefer literally any color other than pink, so props to VuVaTech for offering this option!
Price & value
As of the time of this blog post, the set of five VuVa magnetic dilators is $229 USD. That places each dilator at $45.80 — making this one of the more costly sets available at the moment. 
However, you can use the coupon code VCOACH for 20% off all dilators at VuVaTech!
For the set of five magnetic dilators, that discount code brings the price down to a much more palatable $36 per dilator.
Smaller sets are also available for those on a budget or those who only need a couple sizes and not the entire set of five.
Although the price of the VuVa magnetic dilators is higher than some other popular sets, I still find that it is the best option for certain medical conditions, which brings me to my next section…
Indications: Who are the VuVa magnetic dilators best for?
I want to take a quick second to talk about HOW dilators work.
Physical response: They physically lengthen and stretch the muscles and fascia (connective tissue) in the pelvic bowl.
Nervous system response: They help to reset and restore the mind-body connection, calming the nervous system as you learn that insertion does not have to be painful.
Combined response: This calming of the nervous system reduces anxiety and fear with insertion, which in turn has the physical effect of lowering the frequency and severity of the pelvic floor muscle-clenching spasms.
In my opinion, the VuVa magnetic dilators are one of absolute BEST choices for people who are experiencing any of the following conditions, whether paired with vaginismus or not:
Vulvodynia
Vestibulodynia (aka vulvodynia located specifically in the vulvar vestibule)
Vaginal atrophy or stenosis
Why are the VuVa magnetic dilators so ideal for these particular conditions?
Because these conditions can all benefit SO MUCH from increased circulation to the pelvic tissues!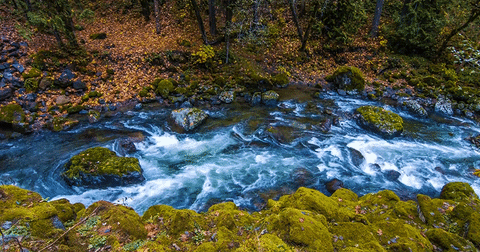 Vulvodynia and vestibulodynia can often be caused by reduced of blood flow to the muscles and tissues in the genital area due to hypertonic (chronically tightened, clenched, spasming) muscles in the pelvic floor. This muscle condition is often called hypertonic pelvic floor dysfunction, levator ani syndrome, or simply vaginismus.
Here's one way tight pelvic floor muscles can sometimes lead to vulvodynia:
Chronically tight pelvic floor muscles can reduce blood flow to the area.
Less oxygen gets delivered to the tissues in the pelvic region and genitals.
This results in the buildup of lactic acid and other metabolic substances in the tissues.
This buildup leads to nerve signals of burning, itching, or stabbing pain — thus the sensations of vulvodynia and vestibulodynia.
This cycle typically repeats until the person seeks treatment. Unfortunately, it doesn't just go away on its own.
Fortunately, in addition to pelvic floor therapy, dilators are one of the most popular options for treatment of vulvodynia and vestibulodynia.
This where the VuVa magnetic dilators can really add value to your treatment plan, because their built-in neodymium magnets can decrease blood viscosity, which can, in turn, boost local blood flow and deliver fresh oxygen and nutrients to the pelvic muscles and tissues.
Clinical trial of VuVa magnetic dilators
Another important factor I want to mention here is that a clinical trial that showed the VuVa magnetic dilators had more significantly positive results when compared to using standard (non-magnetic) dilators.
The double-blind placebo study, which followed a group of women diagnosed with vulvodynia, found the following outcomes:
80% of study subjects reported a decrease in overall pain after using the VuVa magnetic dilators.
Subjects using the VuVa dilators experienced an average 30% decrease in pain levels on a standardized tampon test (a way to clinically measure pain associated with insertion).
Using a standardized Q-tip test (a way to measure pain levels at 11 locations on and around the vulva), for subjects who used the VuVa magnetic dilators:

80% reported a decrease in the total number of pain locations during the Q-tip test.
Their pain decreased by an average of 28% during the Q-tip test.
Additionally, all the subjects in the study reported a significant decrease in overall anxiety associated with vaginal insertion. They also reported feeling more confident about their sexual health in the future after completing the study, and they reported that VuVa dilator therapy is not a painful treatment.
Hooray! These results truly speak for themselves.
Contraindications: Is there anyone who shouldn't use the VuVa magnetic dilators?
You should NOT use magnetic dilators if you:
Have or use a pacemaker, defibrillator, insulin pump, or any other electrical device on or inside your body.
Are pregnant or trying to become pregnant.
Have any open or bleeding wounds in the pelvic area.
Have an IUD or any medical/surgical implants (especially anything made of metal alloys) in your pelvic or hip region.
If you're unsure whether one of these situations applies to you, talk to your doctor first to make sure it's safe for you to use VuVa magnetic dilators. Review VuVa's magnetic dilator warning page for details.
Closing thoughts about the VuVa magnetic dilators
Although the VuVa magnetic dilators are made of hard plastic and are a bit pricier than other dilator sets, they're the only ones on the market that contain neodymium magnets. Multiple scientific studies have shown that these special magnets decrease blood viscosity and support tissue regeneration. This makes these dilators ideal for vulvodynia, vestibulodynia, and (of course) vaginismus. The VuVa magnetic dilators are extremely high quality, very lightweight, and made in the USA.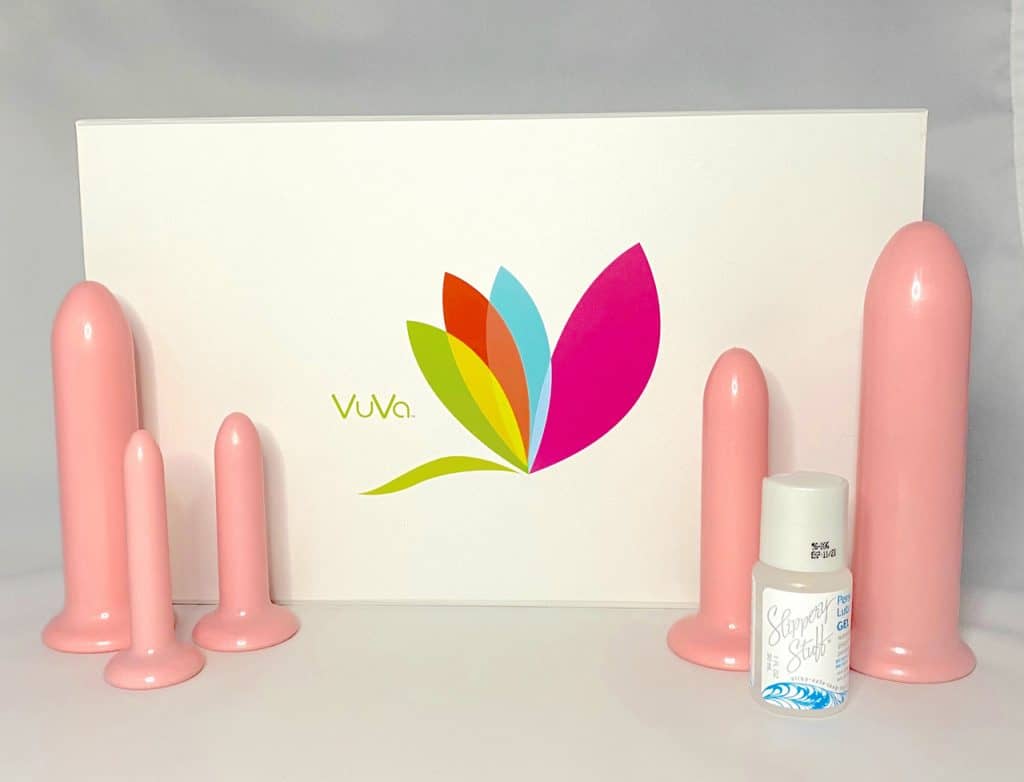 I hope you found this review helpful! Have you tried the VuVa magnetic dilators, or any of the other dilators made by VuVaTech? Find me over on Instagram and let me know what you think!